Vacations at sea,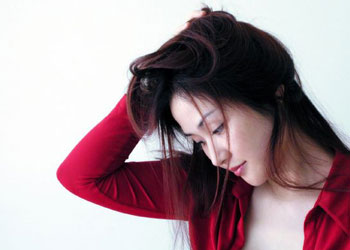 It began with modest fanfare at Miami in the late 1960s and early 1970s. A handful of small cruise ships, mostly Norwegian, set out each Saturday or Sunday afternoon, bound for sun-splashed Caribbean islands. The modern era of cruising had begun.
Those pioneering ships--purpose-built, white-hulled, and refreshingly different from the tired old ferries that preceded them--introduced cruising to thousands of people who had never before considered a vacation at sea. Since those days, some of these trailblazing cruise lines have fallen by the wayside or merged with former competitors; others have flourished, their fleets growing in numbers and their ships in size.
Cruising, though, has a history that goes back more than a century, and no decade was more remarkable than the 1930s, when much of the industrialized world was in the grip of an economic depression. Major steamship lines saw their North Atlantic passenger lists dwindle more than ever during the winter months. To keep their ships employed, owners turned to cruising as an alternative.
This was the era of great new superliners such as the Normandie, Queen Mary, Rex, Bremen, and Empress of Britain, whose exploits often generated newspaper headlines. These ships had instant brand recognition, even to dedicated landlubbers. Their cruise destinations--the Caribbean, the Bahamas, and Bermuda--were near enough to be accessible yet distant enough to be exotic. Bleak, wintry weather in the northern United States provided an added impetus for would-be cruise travelers to book passage to a sunny destination. Fares in some instances began as low as $5 per-person/per-day, and even during the Great Depression there were enough people who would respond to a rate like that.
But there was also a downside. Atlantic liners were simply not built for cruising. Their deep drafts prevented them from docking at most Caribbean ports; passengers had to go ashore in local tenders or ships' lifeboats. The liners were not air-conditioned (except for an occasional dining room). One or two had rudimentary stabilizers, but most had none. Many cabins did not have private bathrooms. Most winter cruises began in New York--that meant the ships spent the first and last few days on the broad Atlantic, which could be stormy and unpredictable. Only half of a nine-day cruise would take place in tropical waters under sunny skies.
People wanting to cruise from Miami had to content themselves with ferries from companies that faced reduced business in northern waters during the winter and moved their ships south for the season. The ferries, though, were built for overnight service, not for week-long cruises. As an alternative, passengers could book cruises on ships of Florida-based companies that operated regularly between Miami and the Bahamas or Cuba. But these vessels, too, were essentially ferries, not cruise ships. The limited tourism infrastructure on nearly every island was seriously overburdened when passengers came ashore in large numbers. But downside or not, a market existed for Caribbean cruises, and ship-owners tried to meet the demand. Passengers boarded their ships with high hopes, and most would return home with glowing reports.
One company that specialized in Caribbean winter cruises was the long-established Canadian Pacific. Nowadays it owns container ships; 30 years have passed since its last ocean-going passenger vessel flew the red-and-white checkered house-flag. Its stately, white-hulled flagship of the 1930s, the Empress of Britain, had one major advantage over her competitors: she was designed with a dual purpose--trans-Atlantic crossings from spring to fall, and luxury cruises in winter. Built at famed John Brown & Co. in Clydebank, Scotland, the 42,348-gross-register-ton liner sailed her maiden crossing May 27, 1931.
Every winter the Empress of Britain left New York on a four-month world cruise. Her passengers were largely American. Most made the complete voyage; segments were available but were not widely advertised. It goes almost without saying that world-cruise passengers were wealthy; they were accustomed to demanding and receiving only the best in amenities and service, and these were exactly what the Empress of Britain provided.
The Empress of Britain's cruises gave true meaning to such overused words as "luxury" and "service." Nearly always, the officers and crew outnumbered the passengers (her trans-Atlantic passenger capacity of 1,195 was reduced to approximately 700 for cruising). Then as now, one of the main guidelines in defining luxury was the amount of space per passenger and not even the celebrated Normandie or Queen Mary offered more than the Empress of Britain. Space alone, however, was not sufficient. It had to be accompanied by expensively furnished public rooms whose decor reflected the taste of the affluent passengers, and cabins that were the last word in modern comfort and fashion.
Some of Britain's leading artists had designed the Empress of Britain's lounges, bars, and dining rooms, with styles that displayed their individuality: Chinese in the smoking room, Renaissance in the Mayfair Lounge, Spanish in the card room, contemporary in the First Class dining room. Accommodations ranged from lavish suites to tiny inside cabins. The two largest suites even had their own balconies. All cruise cabins had at least a washbasin, but less than one-third had a complete bathroom.
Although the Empress of Britain was owned by a Canadian company, most of her officers and crew were British. Dining-room waiters and cabin stewards had honed their skills on Canadian Pacific's smaller liners before transferring to the flagship. They were always attentive but never obtrusive. In dealing with passengers, they were neither excessively deferential nor unduly familiar. If they did their jobs well, they received generous tips, which compensated for their very low wages. Yet some wealthy passengers came aboard with their own maids and valets. Cruising was still for the favored few: decades were to pass before the annual total of cruiseship passengers reached the millions.
The Empress of Britain would often fit in a Caribbean cruise before her world cruise. For some passengers, this was a sampler that led to a world-cruise booking; for others it became the only cruise they could ever afford. Canadian Pacific, however, did not have the market all to itself in the 1930s. Competitors such as Holland America Line, United States Lines, French Line, Cunard, and Hamburg America Line all advertised Caribbean cruises from New York. These companies owned fine ships with excellent reputations, but, unlike the Empress of Britain, their vessels had not been designed with cruising in mind.
To take one Empress of Britain Caribbean cruise as typical, let's imagine booking passage on the final 1935 sailing. Per-person rates for the nine days run from $132.50 for an inside cabin on D Deck to $550 for a suite. Children between one and 10 pay half fare. For babies, a flat rate of $20 is charged. The brochure suggests light summer clothing for the greater part of the cruise. Ladies are advised to take washable dresses, their husbands to pack tropical worsted or Palm Beach suits. "Gentlemen," the brochure adds, "will find a dinner jacket meets all ordinary requirements."
Our ship leaves a chilly New York at midnight, Friday, December 27, with 610 passengers. Her superior speed brings us within sight of the Bahamas in two days, but our first stop is Kingston, Jamaica, early the following Tuesday, which happens to be New Year's Eve. Three shore excursions are advertised, all by automobile. We choose the longest, an all-day trip to Dunn's River Falls on the north side of the island, priced at $15.50 per-person, including lunch.
We return in time for dinner in the Salle Jacques Cartier, where smoking is permitted only at the second sitting. As the old year fades away, we assemble in the Mayfair Lounge, eagerly awaiting the arrival of 1936. The orchestra plays the old favorites, and the room looks nearly full, but it is not crowded. The reason? Some passengers have gone ashore to celebrate the New Year's arrival at the Myrtle Bank Hotel.
The Empress of Britain reaches Havana two days later. An all-day automobile excursion of the Cuban capital is advertised at $12.25 per-person. The purser's office encourages us to take this excursion and warns of problems that might arise from bargaining with local drivers who implore passengers to make an identical trip at much lower rates. We hesitate for a moment, weighing the pros and cons, but finally we take the purser's advice. Lunch at the Sans Souci Restaurant is an enjoyable interlude before the tour resumes.