The road to stitches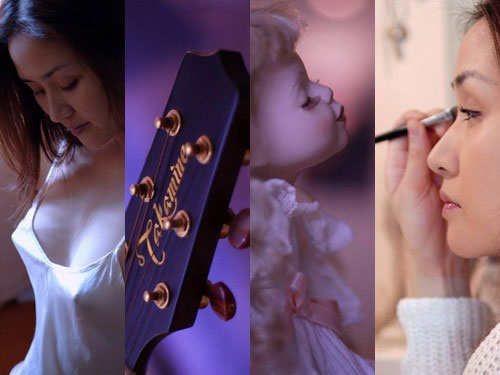 Vitoria Coehlo Castro used to close her small beachwear business on the outskirts of Salvador at the end of every summer, when bikini sales tapered off and she could no longer pay her 20 seamstresses.
Today she works not only all year long but often weekends thanks to breaking into international markets. Last year revenue increased by 16%; a fifth of her sales were exports. She has increased her staff by 50% to meet growing demand from around the world. How did she do it? With a little help from her friends. She and eight colleagues in 2001 set up a co-op called Bahia Beach to jointly tackle the confusing maze of red tape, customs regulations and marketing strategies that lead to international markets.
"Alone, I could never have done it but in a group apparently huge obstacles became surmountable," says Castro. At their tiny office in the Salvadoran suburb of Pituba, FedEx packages with their latest product samples are stacked up to the ceiling, addressed to customers in Australia, South Africa and Europe. Bahia Beach exported US$200,000 during the 2004-2005 retail season ending in March. Not bad for a small business that is only four years old.
Bahia Beach's handmade, embroidered bikinis with laborious crochet seem to be selling best. Swiss and Portuguese retailers specializing in handicrafts have recently placed large orders and are considering annual purchases, now that the co-op has grown to understand the European market. When the group went to its first fashion show in Lyon, France in 2001, interested customers crowded the stands. Yet nobody placed any orders. "We realized the models were cut too small for European tastes" Castro says. "Once we altered the design to cover the bottom a little more, we had fantastic sales."
Even as demand abroad grew, other problems surfaced back at home. None of the partners in Bahia Beach had ever filled out a Central Bank foreign-exchange form or a project proposal needed for financing. Paperwork errors held up shipments in customs and delayed payments in Brazilian banks. "The fine print in foreign contracts still drives us crazy," says Castro.
Red tape aside, other threats loom on the horizon. Chinese textile manufacturers offer $3 Lycra bikinis at international trade shows, a price that has Bahia Beach worried. "Can you imagine what happens when they start copying our models? Of course we are concerned," says Castro. She declined to specify Bahia Beach's selling price, except to say "it's considerably more than $3."
The entire textile world has been bracing for cheap Chinese clothing. The Brazilian government and trade associations are doing what they can to help Bahia Beach out. The government export promotion agency, and the Brazilian Textile Industry Association (ABIT) have advised the co-op on finance and marketing. Bahia Beach still depends on the two organizations. "Without them we would have given up a long time ago,' says Maria Auxiliadora Santana, the group's treasurer.
As China boosts its standing as the world's factory floor, Bahia Beach instead hopes to capitalize on Brazil's image as a tropical paradise. "Brazil invokes an image of sensual, beautiful women on the beach--that is what our customers buy," Santana says.
Federal and state governments as well as trade associations are showcasing the co-op as a model for thousands of small Brazilian businesses hoping to venture abroad. "Bahia Beach is the textbook model of how it works," says Arthur Souza Cruz, head of research with the Bahian export agency Promo. "On their own they didn't have the scale to be competitive or the resources to effectively promote their product abroad."
Sharing risks. Bahia Beach, for example, conducts its own brand management and marketing. There are eight bikini makers, but only one product catalogue. Large customer orders are divided up to whomever has spare capacity, and smaller orders are distributed on a rotating basis. "You share risks and profits, and give up your own brand for a common brand" says Cruz. "You need to be a team player."
Building brand recognition is Bahia Beach's defense, and its attack mode is targeting niche markets, says Fernando Pimentel, ABIT superintendent. "The Chinese are almost unbeatable on price. But they don't have the flexibility and original design we do," he says. While Asian producers control the mass markets and big European and American brand names control the luxury market, there is a niche market for alternative styles and custom-made models, Pimentel says. "That's where the flexibility and original design of small and mid-sized Brazilian companies fit in."