Home furnishings product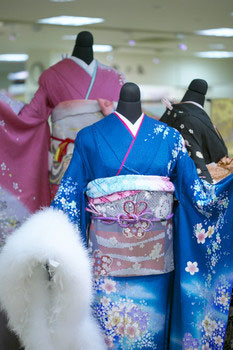 Top designers bring fashion from the runway into the home
Donna Karan, an early fashion pioneer in the field of home design, began with basic candles and home fragrances and has quickly moved on to bedding, baskets, towels and other goods. Candles will remain a big feature, but this spring will also see the first major release of her new line of bath products, pillows and sheets. These will be showing up at major department stores such as Bloomingdale's, Macy's and Marshall Field's. Like her clothes, they display her predilection for vibrant colors. She's also been planning a chain of home stores, something that looks more likely now with the infusion of cash from the recent purchase of her company by Louis Vuitton.
Joseph Abboud, primarily a menswear designer, has also leaped into home furnishings with a look that mirrors his fashions. Monochromatic schemes with attention to interesting textures and weaves are as important in his plush bath towels as they are in an Abboud jacket or slacks. The designer may be a new player in home decor, but his plans are no less ambitious for that fact. He has launched lines of decorative fabrics, floor and wall coverings, tabletop, bedding and even a plush mattress.
Nautica, the fashion house that David Chu built, is quickly evolving into a complete lifestyle brand name with apparel and fashion accessories, fragrances, bedding, china, glassware, wall coverings and more. What interests Chu most has always been an exotic multiculturalism. Asian simplicity informs his designs for dinnerware manufacturer Pfaltzgraff, which include his Island Shore collection of stoneware, glazed in cool hues of moss-green, pool-blue and sand.
Calvin Klein is known for impeccably tailored lines, simply classic patterns and a minimum of glitz. So why should his home designs be any different? His bedding, which includes Window Pane for The Khaki Collection, is crisp and fitted, combining grid and plaid patterns with no-nonsense, canvas-colored sheets for a luxurious contemporary look.
Versace is all about over-the-top Italianate splendor. Where Calvin or Abboud keep it cool and simple, Versace explodes with complex patterns and an abundance of neoclassical motifs. Typical examples are Donatella Versace's Marqueterie porcelain china for Rosenthal and Gianni's signature Medusa flatware (inset left), which comes in both silver- and gold-plated finishes. Bellisima!
Ralph Lauren is a ubiquitous presence in the forum of home couture and is arguably the most prodigious of the fashion designers to delve into this area of style. He has worked in practically every conceivable design vernacular, including Southwest, Spanish, Art Deco, American Colonial and Chinese. For his new Irish Coast collection, Lauren draws inspiration from the Emerald Isle with this china hutch. The fluted pilasters give it a classical profile, yet the hand-waxed finish on the glass doors and the use of pine impart a comfortable informality.
Tommy Hilfiger may be best known for his distinctive flag logo and goods in a red-white-blue-and-khaki color scheme, but that's not where his head was when he designed his Dune Road bed. Instead, he took his cue from the bright atmosphere of summer in the Hamptons, New York's upper-crust beachside playground. Gingham and florals in blue and yellow are a frilly complement to his trademark preppie style.