Black out after an eight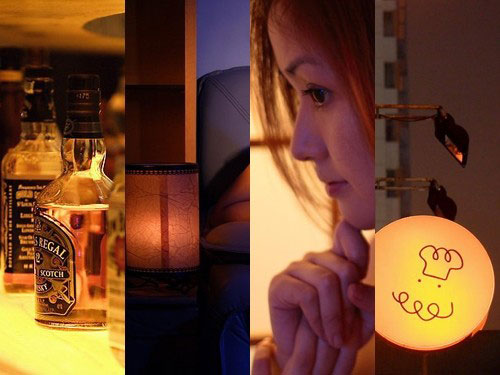 IN THE FASHION INDUSTRY, AS IN TOO many endeavors nowadays, the unthinkable swiftly becomes the norm. Who could have anticipated, for instance, that clothing designers would fancy themselves as purveyors of duvets and bath mats and anything else upon which their initials could be embossed? The upside is that the aspiring chic can now set their Armani Casa table with Calvin Klein plates, Marc Jacobs candles, vases from the Donna Karan Home collection, then display this largesse in a room colored by Ralph Lauren paint.
All this leads to a feeling that doesn't feel good. Not that it's news that the current crop of designers is nothing if not ambitious; it comes with the territory; especially when you define your territory as the known world. Ambition has always occupied a solid chunk of the designer's psyche, though Hubert de Givenchy and Coco Chanel had the grace to at least seem compelled by their muses' call. In any case, the readiness to cash in has an urban cynicism in keeping with seasons when clothes run to pin-striped suits and shoulder pads or black leather and grommets. What makes the ambition so dissonant at this point is that spring 2003 is not one of those seasons.
This is the season of frills and ruffles, the season when pink is in and black is out, the season poised to restore the primacy of the polka dot. It is a season of "gorgeous girliness," according to fashion magazines, a phrase exemplifying the breathlessness for which fashion writing is justifiably renowned. At their worst, these clothes are a retro romp in pinks, greens, and yellows for women weary of wearing black who do not mind looking like a scoop of sherbet. Still, at their best, these classically, unapologetically feminine clothes show us that at times the boldest move is to move backward.
Clothes like these should be designed by someone too dreamy and innocent to strike a deal with Martex for her own line of towels, someone no less romantic than the clothes themselves, someone you picture living high on a hill in a lovely yet simple house with a rose-covered trellis near the front door. A person like this would not franchise her name to advance her career; she would relinquish her career in the name of love. Here, in a town where ambition is an incurable epidemic, there happens to be a designer who fits this description. Her name is Pamela Brown.
LAST YEAR, AFTER AN EIGHT-year hiatus, Brown returned to designing, bringing with her the supremely feminine line that made her reputation in the 1990s. Now, as then, her delicate blouses and diaphanous skirts have a lighter-than-air quality that defines hippie-chic filtered through a Los Angeles sensibility. Pamela Brown is now 38 but seems younger. With her pale, perfect skin and long, raven hair, she has the look of a fairy-tale heroine. It was her grandmother who sparked her interest in clothes, whose beautiful scarves, handbags, and color sense provided her early glimpses of what she calls "amazing style." At the age of 12 she began seeking that style in the vintage stores that dot Los Angeles. At 17 she took a summer job at Neo Romantic, a store in the Beverly Center. This was in 1982, when the word sexy, as it pertained to clothes, meant skintight. Neo Romantic countered this trend with clothes that Brown regards as sexy: the flowing garments she calls "soft dressing." For the next seven years she worked at Neo Romantic and developed a conviction about how women want to dress: "Women like feminine clothing," she says. "They want to be sexy but in a feminine way."
With this in mind, she began designing with a friend, Diane Alexander, who was as fascinated by clothes as she was and equally a neophyte in the fashion business. Combining their tax-return money they set about making 61 pieces--skirts and blouses and dresses--and sold them from Alexander's apartment. Next they pooled their savings, which added up to $5,000, and rented the largest office they could find downtown, which was tiny There they designed vintage-inspired, one-size pieces for their label, Alexander Brown, and oversaw every facet of production and distribution. By 1992, their second year in business, sales totaled $6 million, and they had hired a staff of 35 and augmented a client list of small boutiques around the country with four major department stores: Nordstrom, Henri Bendel, Neiman Marcus, and Bergdorf Goodman.
The popularity of Alexander Brown made it the label to beat if your company was like Tessuto, another Los Angeles-based line that also specialized in soft print dresses at a similar price. Tessuto is the Italian word for "textiles," and the company was known for the beautiful fabrics that were its strength by default, since the company's owners, Stephen Soller and Gary Bub, knew a lot about fabric and almost nothing about design. In the unsung annals of Los Angeles's apparel business, Tessuto was another extraordinary success story The two had emigrated from South Africa in 1988. After that, Soller did a stint selling patchwork shorts on Venice Beach. Since then, largely due to the fabrics for which Soller scoured the world, their business has advanced, as he says, "from nothing to $25 million in annual sales." At Nordstrom's Savvy, where both Tessuto and Alexander Brown were sold, each had become the other's chief competitor. "All I ever hear about at Savvy," Soller told Bub, "is this Pamela Brown."
In 1993, Alexander Brown brought out a children's line and opened a store in Beverly Hills on Little Santa Monica. The store had what Brown calls "a bedroomy feel" and was the ideal showcase, with antique armoires spilling over with floor-length dresses and painted bureaus laden with barrettes and wide-brimmed hats. That spring Soller was attending a trade show in New York. When he found out that Brown had a booth at the show, he decided he had to meet this woman he kept hearing about. What was meant to be business got personal: He asked her out for dinner. He was besotted; she was busy, too absorbed in work to take in the charm of a man whose manner was both refined and rough edged. "Maybe," she thought, accepting his invitation, "I can find out where he gets his fabric."
Naturally for this is a Los Angeles story, they fell in love, an unexpected occurrence prompting her to do what one cannot imagine a movie heroine of the '30s doing when faced with the prospect of being her partner's competitor. But then, Brown was too sweet a soul to work and wisecrack her way to perfect happiness. "There's nothing hard about her," Soller thought in the months when they were getting to know each other. So she shut down her business, which was her prerogative because Diane Alexander had left the partnership a year earlier. Nothing in her own inclination was the least bit brittle: She was inclined, as she puts it, "to follow my heart."
They married, and for eight years she immersed herself in making them a home in the French colonial house they had bought, a house high on a hill with a rose-covered trellis near the front door.
THE HOME BROWN CREATED IS a melange of homey chairs upholstered in half-faded flowers, of commodious antique cabinets and tables, of ebony Chinese boxes embellished with gold leaf. It is, above all, a home--so much so that visitors notice the comfort before they take notice of the fine and valuable pieces that compose it. "I appreciated every day of working on it," she says, "but there was this little part of me that missed picking fabric and laces and making it work."
Last spring she picked up some fabric and began cutting it, moving the scissors this way and that. She fashioned the oddly shaped pieces into a patchwork, then fashioned the patchwork into skirts. From then on she made clothes. After a while she thought it might be nice to have a small business that she could tend to from the safety of her self-created haven. Soon she had too many orders to do business from home. As it turned out, Soller's company had grown enough to handle her orders and her shipping. "And there's nothing competitive about it," she says, "because we all benefit."
She returned to designing just when other designers were creating the simple bell-sleeved blouses, fluttering skirts, and slip dresses she had always produced. The new clothes were sized small, medium, and large but remained absent of zippers and fasteners and were elasticized at the waist. What was gone was the heavy vintage influence. These clothes were contemporary sleeker, edgier, sexier, especially when mixed, as she intends them to be, with harder-edged pieces: a gauzy blouse with jeans, a flowery skirt with a wide belt and a tank top. The American fabrics she once used were replaced by the best European fabrics; the rayon georgette was supplanted by silk and cotton voile. These changes doubled the cost of her line, which meant that she was designing for a more upscale woman.